Star Settlers: The Billionaires, Geniuses, and Crazed Visionaries Out to Conquer the Universe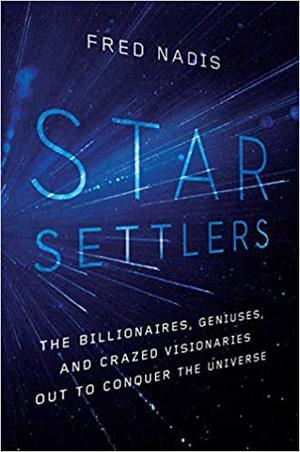 Are we ready for space colonization and is space ready for us? Forthcoming, Pegasus Books, 2021.
Reviews
Science journalist Nadis delivers a thought-provoking look at the scientists, space fans, and industrialists determined to settle humanity among the stars. . . With this grounded but far-reaching treatise, Nadis introduces readers to some fascinating dreams of the future.
—Publishers Weekly
In his third book, Nadis merges space science and technology in an intermittently fascinating exploration of the human quest to mine extraterrestrial lands for habitation . . . The author provides a solid, sometimes wondrous introduction to a field that is just beginning to show signs of promise. . . A futuristic, optimistic, and intellectually stimulating report for space enthusiasts or readers with celestial wanderlust.
—Kirkus Reviews
"Through keen insights, humorous anecdotes, and personal details, STAR SETTLERS pulls us lightyears away while keeping its feet firmly planted on the Earth."
—Paul Sutter, author of How to Die in Space